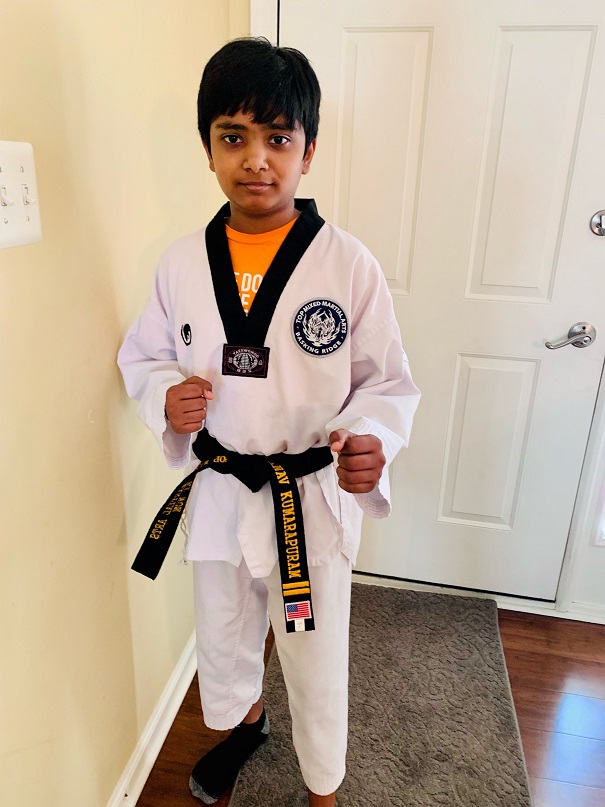 The Founder
My name is Arnav Kumarapuram. I am currently an 8th grader studying in William Annin Middle School in Basking Ridge, New Jersey. I have been learning Tae Kwon Do since I was 6 years old, and I am a 2nd Dan/Degree black belt in this martial art. I absolutely love watching Formula 1 Racing with my brother and competing in FIFA mobile with him. I also like cooking and playing outside with my friends. Last but not least, I love going to my Tae Kwon Do classes twice every week. I am currently in training to become an instructor to teach younger children this form of self defense. Even without knowing martial arts there are basic techniques which every child can learn. I want to help children learn how to relax their body and mind so that they gather the strength to fight for themselves.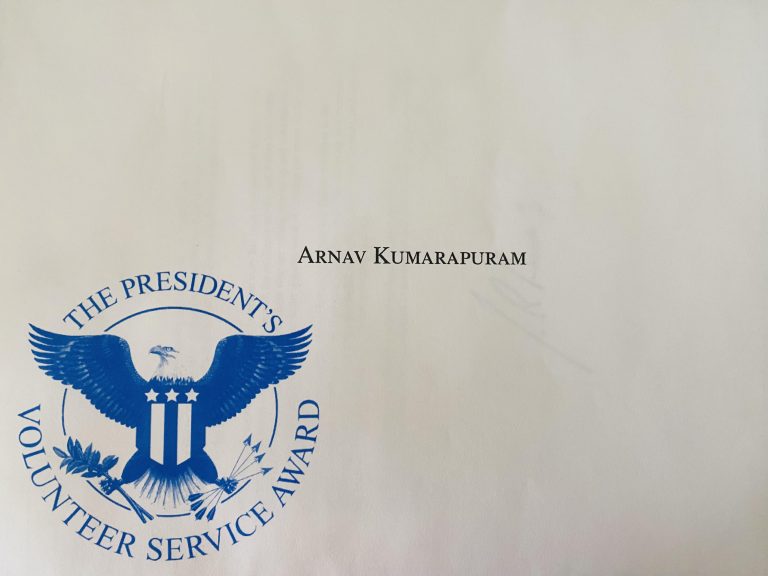 President's Volunteer Service Award
I am proud to announce that after 1 year, by accumulating 52 hours of volunteer service, I have been awarded with The President's Volunteer Service Award! For the past year, I have been teaching White, Yellow and Orange Belt students the basics of Tae Kwon Do. Because of this, I have been awarded with a letter straight from the White House, which has also been signed by President Joseph R. Biden.